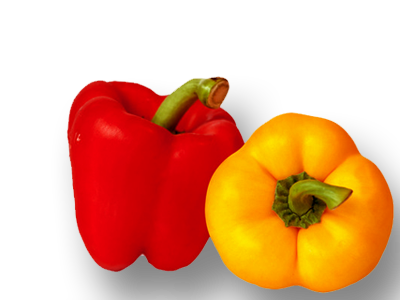 Organic Red-Yellow Capsicum
Currently this Product is Out Of Stock.
The capsicum is also known as 'Bell Pepper'. This combination does add its unique flavor, also makes the food look colorful, if used with other green vegetables in any salad or dish. These bell peppers are not as spicy as other smaller sized peppers.
Organic Yellow and red capsicum are suggested by doctors to improve your immunity system. They are contained with many vitamins and minerals along with a lot of water.
You can eat it completely cooked, half cooked or even totally uncooked in your different salads. These red and yellow bell peppers are specially added in homemade pizza and pasta as they add a distinct sweet flavor after they are cooked.