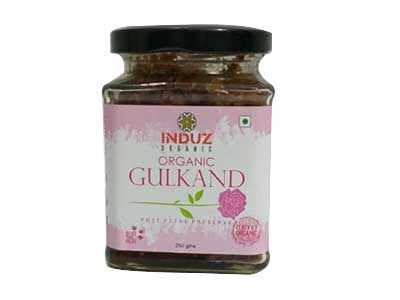 Organic Gulkand (Induz Organic)
Currently this Product is Out Of Stock.
'Gul' means flower and 'Kand' means sweetness, as the name suggests, Gulkand is made from rose petals and gives eternal sweetness to the taste buds. Organic Gulkand is a pure natural and is an absolute blend of natural ingredients. Healthy Gulkand makes a strong heart, liver, and digestive system and also useful as a mouth freshener.