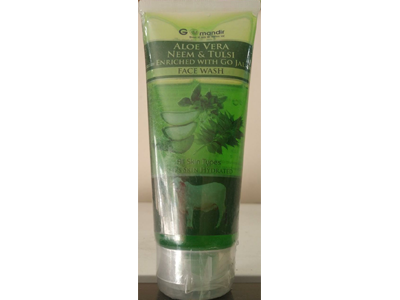 Aloe Vera Face Wash (Go Mandir)
Currently this Product is Out Of Stock.
Aloe vera face wash
is a healthy and natural face wash, it is made from the Aloe Vera, Neem, and Tulsi. This is an ayurvedic face wash which is beneficial for your skin. It erases the black spots lying on the face, increases the brightness of the face, softens the skin, and nourishes the skin.