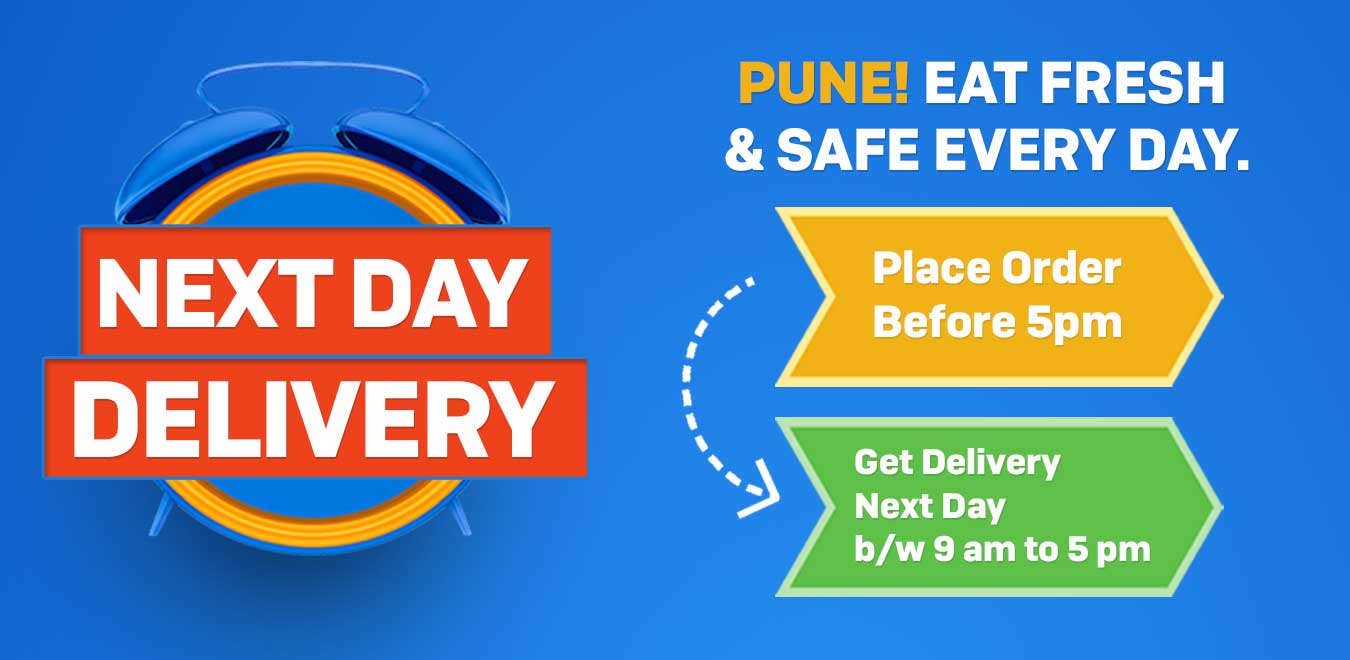 Delivery Process and Schedule

We deliver Fruits & Vegetables only in Pune, Maharashtra, while all the Organic groceries & other products are delivered all over India.

Delivery Schedule : For orders placed BEFORE 05:00 PM, delivery will be done NEXT DAY.

For orders placed after 05:00 PM, delivery will be done within 1-2days.

For orders out of Pune, it may take 1 to 7 days for delivery.

In order, to source fresh fruits and vegetables directly from Organic Certified Farms, we take 1-2 days to deliver your order.

Shipping Charges : Free Shipping for Orders above Rs 349, Rs 24 for Orders worth between Rs 201 - Rs 348 & Rs 49 for orders below Rs 200.

Please note for orders Out of Pune the minimum order value should be Rs 1000 & above. Also, in some cases, delivery charges can vary according to the total weight of your order. For more details write to us on customercare@orgpick.com or contact us on 7378655308,7378655306,8975591261.

We follow a Zero Wastage Policy under which, we source Items only on Order, And hence do not stock or cold store fruits & vegetables, which ultimately leads to always delivering Organic & Fresh.

Varieties of all the Fruits & Vegetable's are uncertain & are subject to seasonal harvesting.

Some perishable items like bread, id fresh's food products( idli-dosa batter, paneer, rotis, etc), bakery items by Chande bakers, etc are not available for delivery outside Pune.