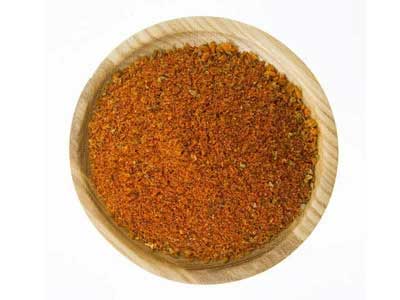 Organic Pav Bhaji Masala
Currently this Product is Out Of Stock.
Pav Bhaji is a fast food dish, famous especially in Western India and has many versions, all of which are equally tangy, spicy, and tasty. You can just have your tummy full with one serving of pav bhaji with some extra bread. Garnishing with coriander leaves, onion rings, lemon does add to its taste, but the pivot role is played by the bhaji masala used to prepare it. The online store is just at your fingertips and so make sure you add natural and pure Orgpick pav bhaji masala to your grocery list.
Orgpick organic best quality pav bhaji masala incorporates selected and fresh spice ingredients that make your recipe perfect, flawless and better than any professional pav bhaji maker. It is one of the favorite dishes of kids and teenagers and even adults too aren't exception!! Always have this organic and natural pav bhaji masala handy and whenever your kids demand, the dish is ready in no time.
There are a diversified number of pav bhaji recipes developed and perfected by specialists of various regions in Maharashtra, but you too can be a pav bhaji master and create your own signature pav bhaji recipe. Let the ideas run wild like you can try adding mushrooms, roasted peanuts, or cream to make it your way. But the key to perfection is nothing but Orgpick organic pav bhaji masala..!!!