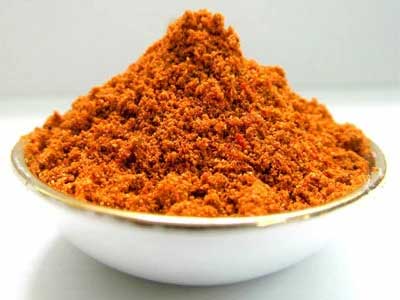 Organic Chicken Masala
Currently this Product is Out Of Stock.
If you really love and have a crush over chicken, you must be looking out for different ways of making it tasty with your unique signature for that recipe. Various chicken recipes have been evolved over the years in different regions of the world as per the different cultures and spices indigenous to those regions.
Give it a try and you will realize the natural and healthy organic Orgpick chicken masala is the right one you were searching for. Fresh chicken is no doubt an excellent source of proteins, approximately 24%, and a rich source of vitamin B3 and B6. It is also rich in phosphorus and selenium that gives you strong bones and boosts immunity. Apart from this, it is easily available everywhere, in cities, small towns, and villages and is quite easy to cook. Gone is the grandmother era, to the first list and buy all the spices, mix and grind them in the correct ratio, which requires a great deal of expertise. Now, just rely on online best quality organic Orgpick chicken masala and get that same old taste like your grandma. Chicken is a complete protein that is it contains all 9 essential amino acids. Make sure that you have plenty of fiber or salads whenever you have chicken as a prime recipe for your meals.
If you want to go for a healthy recipe, just don't go for deep frying or adding butter. Just order best Orgpick organic chicken masala online and relax. And that is the secret behind your special chicken recipe.