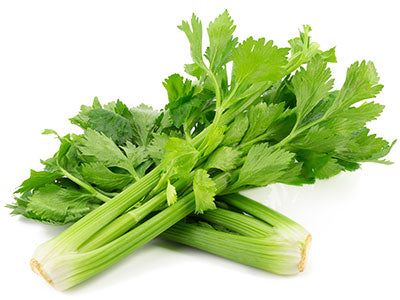 Organic Celery
Currently this Product is Out Of Stock.
Celery is a plant of the Apiaceae family, which includes parsley, celeriac, and carrots that have been cultivated as a vegetable. It has long fibrous stalks that are usually eaten as a snack for its low-calorific value. Organic Celery mostly used in salad and soups or as a garnish to specific dishes. Celery is mainly effective in terms of keeping you cool while summers. It also keeps the blood pressure under control and also the cholesterol levels.
Celery contains vitamin C, vitamin A, vitamin K, and minerals such as potassium and folate also it is a good source of antioxidants. Celery is a good source of fiber, and research suggested that people with a high fiber consumption may have lower blood pressure than those on a low fiber diet.