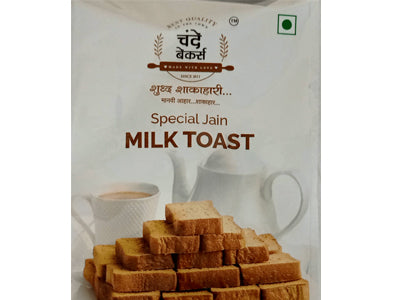 Milk Toast (Chande Bakers)
Currently this Product is Out Of Stock.
If you are looking for a quick and easy kids breakfast, this milk toast is your best bet. Milk Toast is a popular breakfast item, especially for young children, and it is easy to digest. Milk toast is made up of wheat flour, water sugar, Edible/Hyd., Vegetable oil, milk soild, yeast, salt, calcium carbonate, Ascorbic acid, wheat starch.