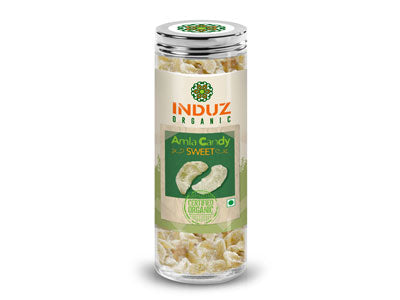 Organic Amla Candy Sweet (Induz Organic)
Currently this Product is Out Of Stock.
Organic Sweet Amla Candy is made from pure organic Amla which is high in fiber and vitamins, which help to healthier hair, glowing skin, and enhanced eyesight. It is a perfect blend of sweet and sour flavor. Organic Amla Candy is an easy and delicious way to include Amla in your diet. It improves digestion and liver functioning.