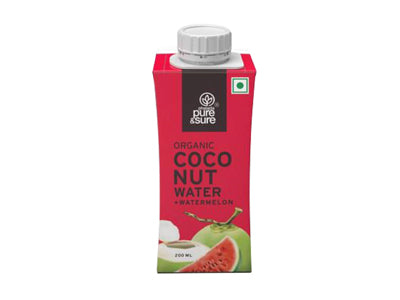 Organic Coconut Water-Watermelon(Pure&Sure)
Currently this Product is Out Of Stock.
Organic Coconut Water with Watermelon is made from organic coconut water and watermelon juice, this beverage has been given a bubbly boost with just the right amount of effervescence. Crisp and refreshing, it's also free from artificial flavors, colors, and preservatives. It's having a nutritional value. This drink is full of essential electrolytes, making it an ideal drink to get you through your workout or busy day.