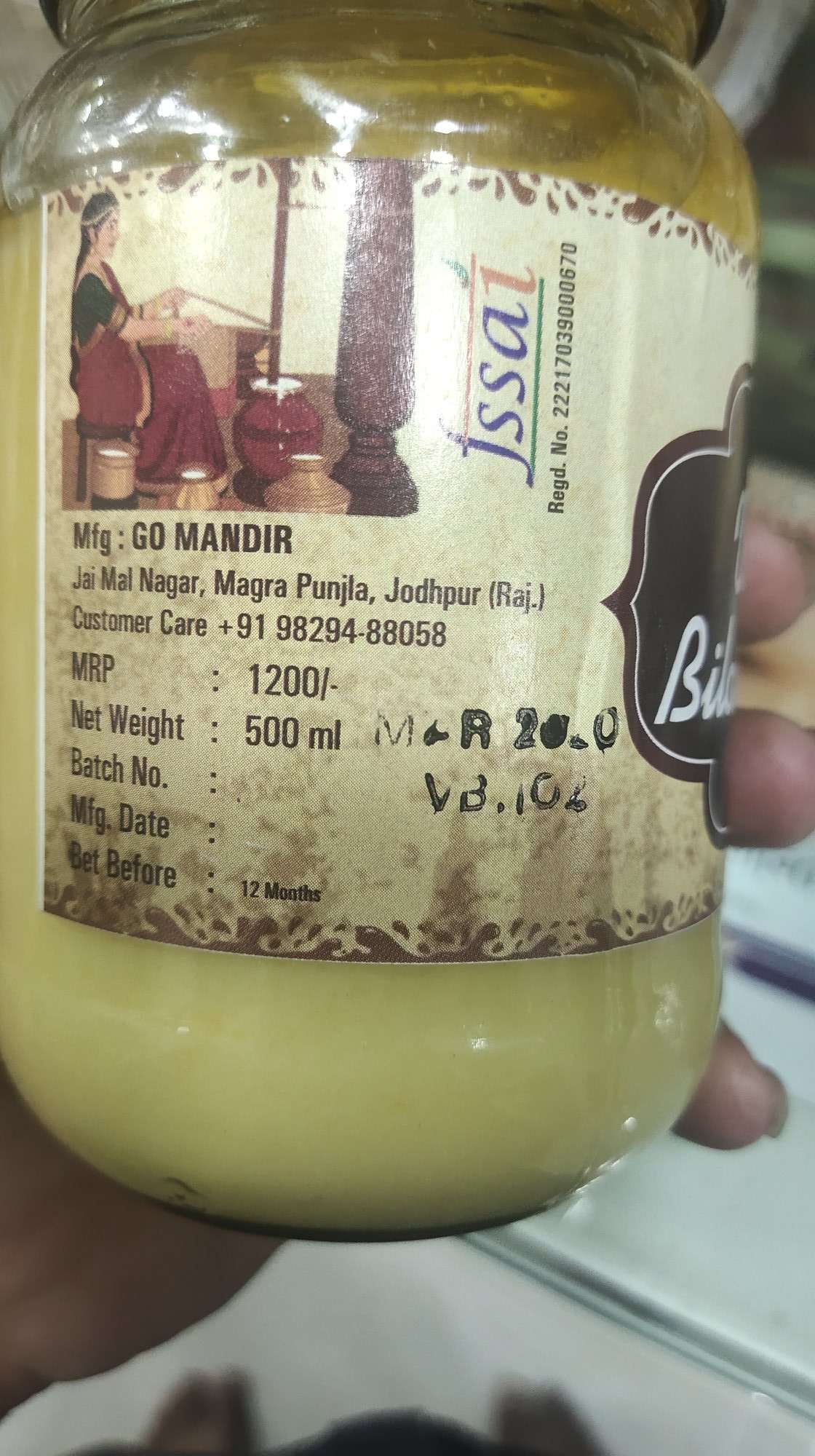 Vedic Bilona Ghee (Go Mandir)
Currently this Product is Out Of Stock.
Vedic Bilona Ghee
is natural. This ghee enhances the aroma, taste, and health benefits. The natural process of extracting the ghee is called as Bilona. Vedic Bilona Ghee is good for digestion and boosts metabolism. It nourishes tissues, strengths bone, and muscles. This is Panchagavya Vedic Bilona ghee.