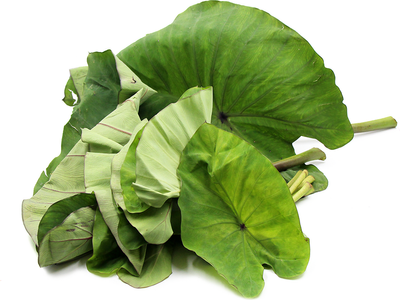 Organic Taro Leaves (Alu chi pan)
Currently this Product is Out Of Stock.
Organic Taro leaves is the most widely cultivated among the several plants in the Araceae family, vegetables which are used as for their corms, leaves, stems. Organic Taro leaves or Alu is widely used in western India for vegetable or a common fritter- Alu chi wadi in Marathi or Patra in Gujarati. Leaves used in the fritters are large in size than that off used in the vegetable.
Organic Taro Leaves are full of vitamins. Vitamin B help develop the fetal brain and strengthen the nervous system. High level of minerals in Organic Tarp leaves help make teeth and bones healthier.
Order healthy organic taro leaves from here and enjoy traditional Maharashtrian Alu chi Bhaji, Alu chi wadi, Alu ch fadfad (slurpy tasty vegetable made with tamarind pulp, groundnuts, and spices)