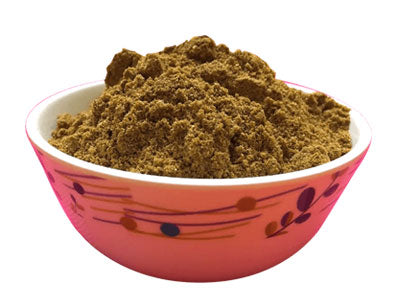 Organic Choley Masala
Currently this Product is Out Of Stock.
Chole recipe basically belongs to Punjab, but now it has succeeded in gaining worldwide fame. It is an anytime snack made from chickpeas, black or white. Chole, chickpeas, or Bengal gram taste flavorsome and delicious in sweet as well as savory preparations, but chole tops as the best breakfast recipe. Soaked and boiled chickpeas are cooked with special spices and are enjoyed with bhatura or poori. Go to North India and you will find chole bhature everywhere.
Chole or chickpeas, as we all know, are an excellent source of protein, carbohydrates, and fiber. They also provide you iron, phosphate, calcium, magnesium, manganese, zinc and vitamin K; thus improving bone health. So, see that you cook chole at least once in a week. But before that, make sure you buy online healthy and best quality Orgpick organic chole masala, without which your chole recipe is incomplete. There is nothing like enjoying your favorite game on TV on a relaxed Sunday with your friends or family and relishing on chole bhature.
You can always dare to try on different chole or chickpea recipes, but don't forget to add natural and best quality Orgpick organic chole masala because that is the key to a perfect chole recipe. You can try bread pakoda stuffed with a mixture of ground soaked chole, lemon, coriander, mint and of course organic chole masala. Shallow fry them and serve with curd or tomato sauce.