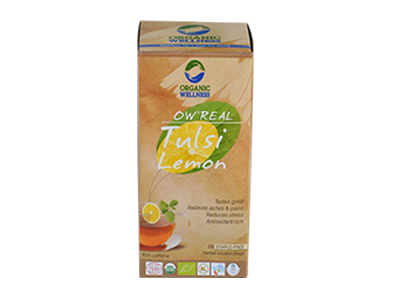 OW' Real Tulsi Lemon
Currently this Product is Out Of Stock.
OW'REAL Tulsi Lemon is a refreshing mix of Organic Tulsi, Green Tea and citrus Organic Lemons.
Tulsi helps reduce stress, recover from cough, cold. Green tea improves metabolism. Organic lemons adds freshness. Lemongrass relieves stomach ache, digestive tract spasms, convulsions, pain & achy joints.
Organic Tulsi Lemon tea is affordable and easy to carry tea bags to ensure you stay healthy and fresh all day!