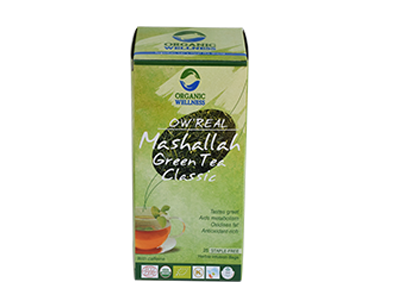 OW' Real Mashallah Green Tea Classic
Currently this Product is Out Of Stock.
OW'REAL Mashallah Green Tea Classic is an extra-ordinary blend of Organic Tulsi and exotic Green Tea.
Tulsi and Green tea, both are full of anti-oxidants which help boost immunity, metabolism, also help control weight, and improves overall health.
A cup of Mashallah tea every day, makes you fitter and keeps you immune from many common infections.