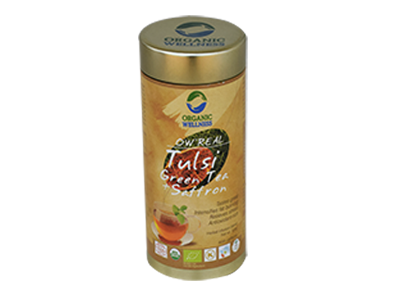 OW' Real Tulsi Green Tea + Saffron
Currently this Product is Out Of Stock.
OW'REAL Tulsi Green Tea+Saffron is an exceptional blend of Tulsi and premium Green Tea complemented by exotic Saffron.
Tulsi works as a stress reliever and immunity booster. This power-pack of antioxidants helps detox the body and maintain it. Green Tea boosts metabolism, so it helps burn up fat and assists in weight control. Saffron, one of the things used to treat breathing-related problems.
It definitely helps to improve the immunity, control weight and make you stronger from within.