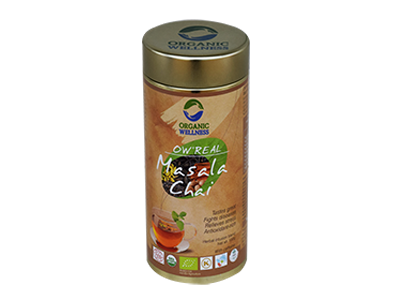 OW' Real Masala Chai
Currently this Product is Out Of Stock.
OW'Real Masala Chai is a refreshing mix of Tulsi, strong Black Tea and exotic natural, flavorful Indian Spices.
Antioxidant-rich Tulsi bursts the stress and improves immunity. Black Tea keeps you active. Cinnamon is good for diabetics. Ginger relieves common cold. Cardamon and Black Pepper aid digestion. Cloves are anti-septic. Nutmeg has anti-bacterial properties.
All the natural, certified Organic Indian spices make this Organic Masala Chai a perfect cup of refreshment at any time of the day.