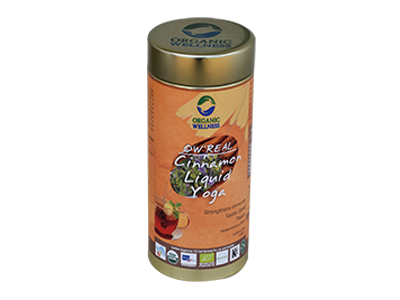 OW' Real Cinnamon Liquid Yoga
Currently this Product is Out Of Stock.
OW'Real Cinnamon Liquid Yoga created combination of Green tea and Organic ingredients like Organic Cinnamon, Organic Tulsi, Chamomile, Peppermint.
Cinnamon is a potent anti-oxidant with anti-inflammatory compounds which help relieve pain and stiffness in joints and muscles. Cinnamon help improve brain function, helps with weight and sugar control. Organic Tulsi is best immunity booster available at almost every household in India. Chamomile fights anxiety and depression. Peppermint adds freshness to the blend.
Order Organic Cinnamon Liquid Yoga tea online and enjoy it with warm with a few drops on Organic honey to bring in some change in taste sometimes and improve your metabolism.