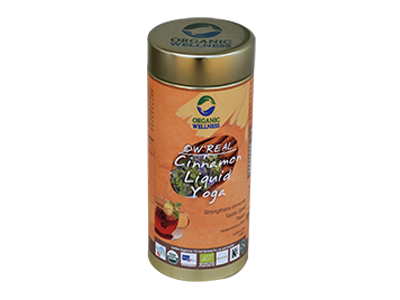 OW' Real Cinnamon Liquid Yoga
Currently this Product is Out Of Stock.
OW'Real Cinnamon Liquid Yoga is an amazing amalgamation of Organic Green tea and India's rich heritage of over 5000 years, Ayurveda.
Organic Cinnamon is a potent anti-oxidant with anti-inflammatory compounds that help relieve pain and stiffness in muscles and joints. Organic Cinnamon may boost brain function, helps with weight loss and sugar control. Organic Tulsi is a stress reliever and immunity system booster. Chamomile fights anxiety and depression. Peppermint adds freshness to the blend.
Organic Cinnamon, organic tulsi, Organic Chamomile, Peppermint brings in every aspect to boost your mental and physical strength for everyday routine.