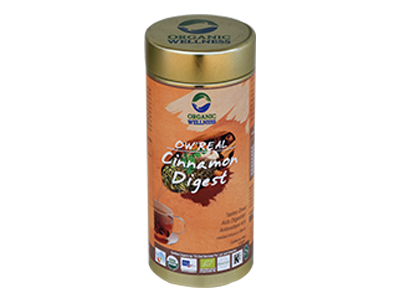 OW' Real Cinnamon Digest
Currently this Product is Out Of Stock.
OW'Real Cinnamon Digest is a unique mixture of of Cinnamon bark, Cumin seeds, Coriander powder, Ginger and Carom seeds (ajwain). Cinnamon aids the digestive system and metabolism and relieves gas. Cinnamon Digest is a super mixture to treat indigestion and related disorders, reduce flatulence, acts as an antibacterial and antiseptic, treats cholera, prevents kidney disorders, aids weight loss, reduces acne and prevents menstrual irregularities.