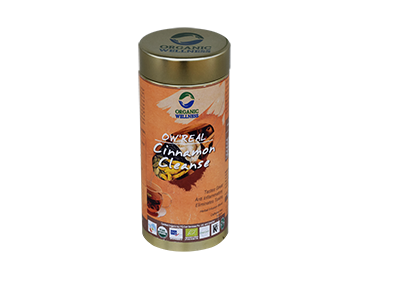 OW' Real Cinnamon Cleanse
Currently this Product is Out Of Stock.
OW'Real Cinnamon Cleanse is a fragrant and flavor packed healthy-natural tea made with Organic Cinnamon, Organic Cardamom, Black Pepper complemented with Ginger & Turmeric.
Cinnamon is rich in antioxidants and is has a strong flavor. It helps get rid of toxins from the body. Cardamom & Turmeric help in cleansing the body. Ginger improves the metabolism and help absorb and stimulate the essential nutrients in the body.
Add strong flavors and health with Cinnamon Cleanse tea made with 100% Certified Organic ingredients.