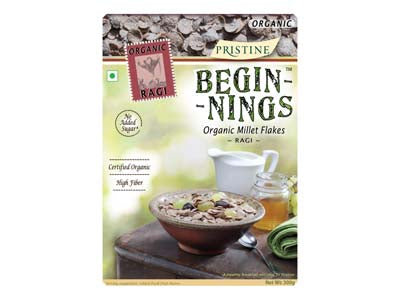 Organic Ragi Flakes (Pristine)
Currently this Product is Out Of Stock.
Organic Ragi Flakes is another unique and healthy option for those who don't skip breakfast. This is one of the quick and healthy option to indulge in when in hurry in the morning.
It is very high in protein, iron and vitamins. It is made with 100% Organic Ragi which is cultivated with only organic meethods.
Organic Ragi Flakes can be included in breakfast for a change when you want to have a break from regular breakfast options. It tastes better with milk, fruits and dry fruits of your choice and a dash of honey to enhance its taste.