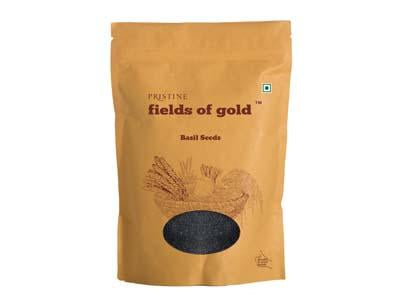 Basil Seeds (Pristine)
Currently this Product is Out Of Stock.
Organic Basil Seeds are also known as Sabja. Organic Basil Seeds have significance in Ayurveda and medicine.
Organic Basil Seeds help cool your body from within, as mentioned and proved in Ayurveda. It is preferred to consume the best quality organic Basil seeds soaked in water, milk, juice, or milkshakes.
100% Organic basil seeds are best to have in an Indian dessert Falooda, it is a glass filled with milkshake, pieces of cooked rice noodles, fruit flaovored syrup, jam and is topped with a dollop of icecream and dry fruits! Also, organic basil seeds enhance the taste and nutrition of your favorite lemonade.