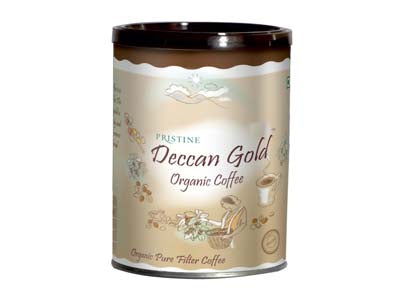 Organic Filter Coffee (Pristine)
Currently this Product is Out Of Stock.
100% Pure Organic Coffee. A slow processed, rare organic artisan coffee. The are beans roasted and ground precisely to yield a coffee that is rich and rounded, with body and aroma that satisfy… and hint – at the essence of the misty mountain peaks of Malnad.