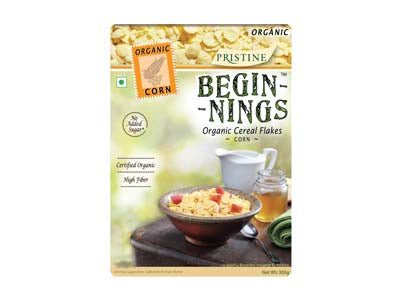 Organic Corn Flakes (Pristine)
Currently this Product is Out Of Stock.
Organic Corn Flakes are made using complete organic Corn flour and organic salt. It gives the original taste of corn that you can enjoy with Organic Corn Flakes by Pristine.
It is high in dietary fiber and enriched with vitamins.
It is one of the favorite breakfast options for many! It is a quick, healthy and no cooking yet very filling breakfast option preferred by working women and working mothers.