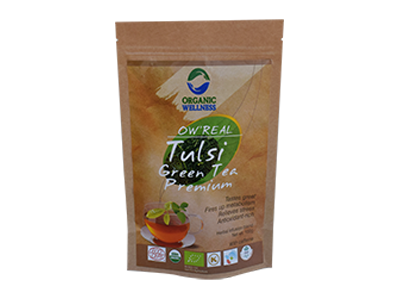 OW' Real Tulsi Green Tea Premium
Currently this Product is Out Of Stock.
Ow'REAL Organic Tulsi green tea premium is the best quality, 100% certified organic green tea with Tulsi flavor to it. It has the perfect ratio of tulsi herb in it which adds that unique flavor and also adds to its nutritional value.