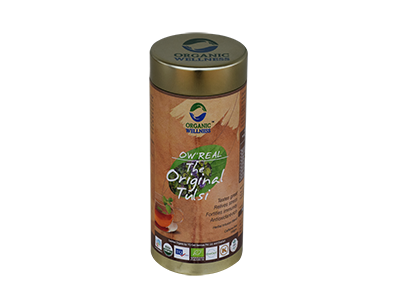 OW' Real The Original Tulsi
Currently this Product is Out Of Stock.
OW'REAL The Original Tulsi celebrates the perfect amalgamation of the three of the purest forms of Tulsi! It is a perfect blend of Organic original Tulsi and black tea.
Tulsi is a potent adaptogen so it is probably the best stress buster drink. It is packed with antioxidants which help detox your body every day. Organic Tulsi helps fortify the immune system and is effective in relieving common cold, cough & other respiratory health disorders.
Organic Original Tulsi tea is actually a cup of immunity improvement green tea. Stay fit, immune and active with naturally made Original Tulsi tea.