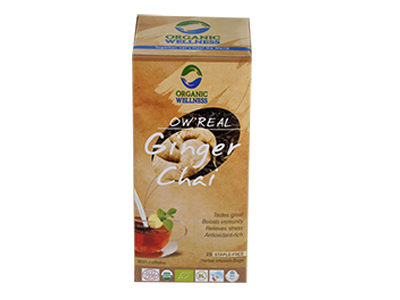 OW' Real Ginger Chai
Currently this Product is Out Of Stock.
OW'REAL Ginger Chai is a typical and perfect Indian combination of strong Organic Black Tea and punchy Organic Ginger. Organic Black Tea help you stay active and fresh.
Organic ginger also helps in digestion due to the presence of tannins. Ginger helps fight various respiratory ailments and inflammation caused by environmental allergens.
A refreshing cup full of Organic Ginger Chai is perfect for your morning tea or high tea times! You can carry these ta bags anywhere to enjoy the tea breaks.