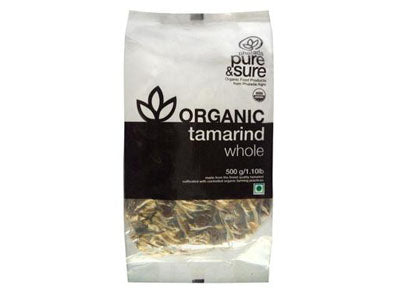 Organic Tamarind Whole (Pure&Sure)
Currently this Product is Out Of Stock.
Phalada Pure and Sure Organic Tamarinds are used to bring tanginess to stir-fries, marinades, sauces, and even drinks. 100% certified organic tamarind whole is sourced from certified organic farms across India. It is especially useful for dishes where you want a thinner, less intense tamarind flavor. The Tamarind whole is used in South Indian Sambar for a tangy taste.