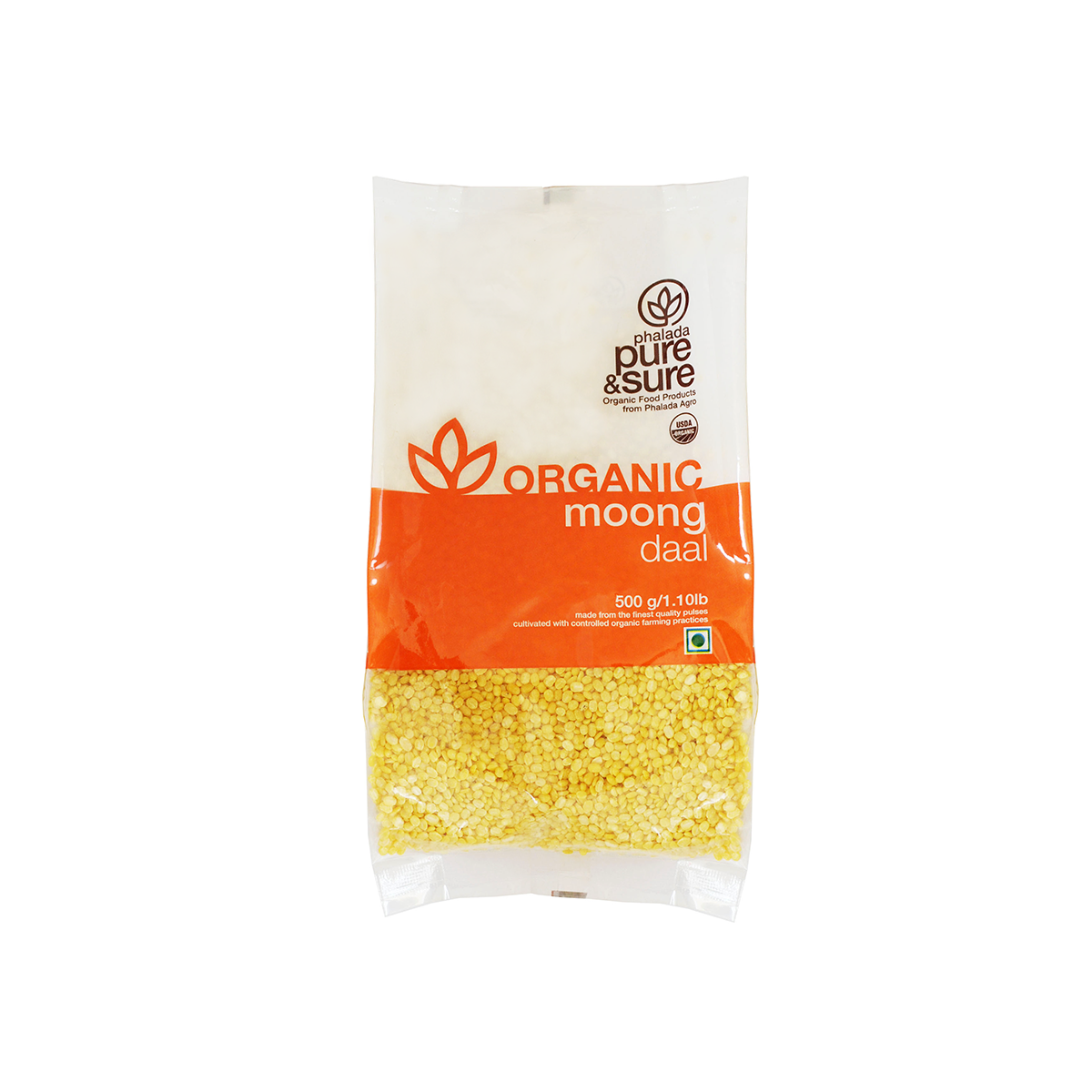 Organic Moong Dal (Pure&Sure)
Currently this Product is Out Of Stock.
Green grams are round and olive green. They have a characteristic sweet flavor and a brittle soft texture. Organic Split Green Grams haven't been skinned, they are only split in two. Mung bean is another name for it. It is the seed of Vigna radiata belonging to the Indian Subcontinent. They are a part of the Moong family of the plant kingdom. In Hong Kong, after dehulling and splitting the green grams, they are used to make ice cream and frozen ice pops. It cooks very fast. It is cultivated in Korea, Bangladesh, Nepal, Sri Lanka , China.
Organic Green Grams contains Vitamin A, Vitamin C, Calcium, Iron, Magnesium, Cobalamin, Vitamin D, Vitamin B6 and Potassium in high quantities which are very useful to the human body. It is a common part of detox diets and weight loss diets as it is low fat. Being organically grown, it is very safe to eat as compared to regular green grams which are grown with the aid of harmful chemicals for increasing growth. It is a great source of protein and energy.
Organic Green Grams can be eaten in a multitude of ways! From the famous Maharashtrian dish, Usal which is usually enjoyed with pav or bread or one can even try it by simple steaming and seasoning with spices of your choice.