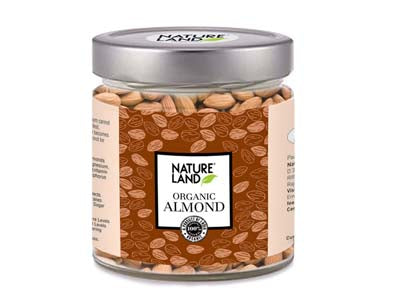 Organic Roasted Almonds (Nature-Land)
Currently this Product is Out Of Stock.
Organic Roasted Almonds is perfect for a healthy snack. They are delightfully rich and tasty. It is a good source of iron, calcium, phosphorus, magnesium, and vitamin E. Roasted Almonds are helps lower blood sugar and cholesterol level. It also helps in the maintenance of skin care and healthy hair.