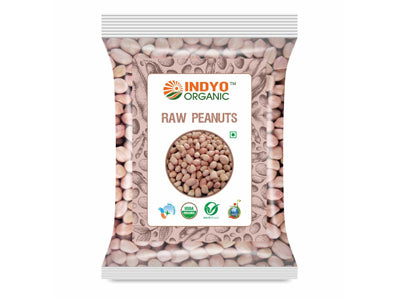 Organic Raw Peanuts (IndyoOrganic)
Currently this Product is Out Of Stock.
Raw Peanuts are healthy and all-natural snacks. Peanuts or groundnuts can be eaten raw, used in recipes, medicines, and peanut butter, as well as many other uses. Organic Raw Peanuts are a good source of minerals such as calcium, magnesium, phosphorous, and zinc. Also, they are high in protein and vitamin E. Healthy groundnuts can help lower cholesterol levels and support heart health.