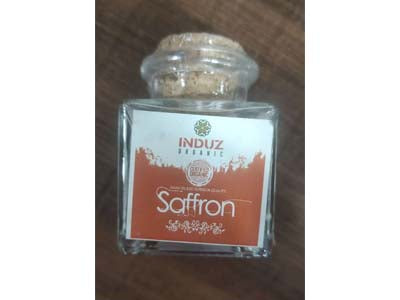 Organic Saffron (Induz Organic)
Currently this Product is Out Of Stock.
Saffron is one of the most precious spices in the world. It is harvested by hand from the Crocus sativus flower (Saffron Crocus).
Organic Saffron
is known for its value and rich properties such as color, aroma, and taste. Healthy saffron has both medicinal and vanity value. Saffron is rich in antioxidants, it may lower blood sugar levels, and reduce heart disease risk factors.