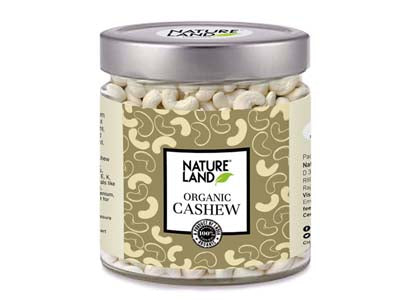 Organic Roasted Cashew (Nature-Land)
Currently this Product is Out Of Stock.
Roasted Cashew can be helpful and delicious snacks, both on their own or in a snack with peanut, dried fruit or other nuts. Nuts can be roasted to improve their taste, aroma and crunchy texture. Organic Roasted Cashew reduces the risk of weight gain, prevents heart problems and also good for bones and blood vessels.