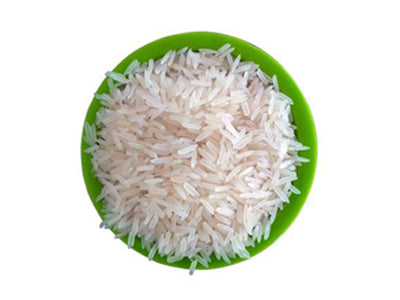 Organic Pusa Basmati Rice
Currently this Product is Out Of Stock.
Using the rice hybridization technique in a long breeding process a variety was created by Padma Shri awardee Vijaypal Singh and his student Ashok Kumar Sarial, Pusa Basmati 1121. This variety is recognized by its extraordinary kernel (grain) length which goes up to 8.2 mm for one grain. When cooked, the rice doesn't become sticky. It is aromatic and has a high amylose content. By the year 2013, various states started cultivating it and the popularity spread across Punjab, Kashmir, Himachal Pradesh, and Haryana.
Organic Pusa Basmati rice is a great source of essential vitamins and minerals like thiamine, niacin, iron, and riboflavin. It helps in reducing cancer risks. It helps in preventing chronic constipation. It is cholesterol free and controls hypertension. It also aids in curing skin ailments and known to reduce the risk of Alzheimer's disease. It treats dysentery and keeps the heart healthy. It also gives relief from irritable bowel syndrome. It contains calcium which strengthens bones and teeth. It is low fat, low salt and free of additives and preservatives. It is great to consume as a part of a balanced diet.
One can use Organic Pusa Basmati to cook biryani, khichadi or pulav. You can also consume it with different curries and a side of veggies. You can also use it in Chinese food like Fried rice and Manchurian.