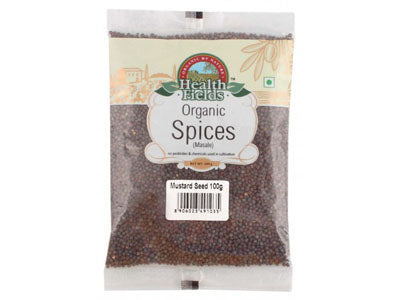 Organic Mustard Seed (Health Fields)
Currently this Product is Out Of Stock.
Organic mustard seeds are an important part of Indian cooking majorly. Almost all the Indian vegetable preparations or lentils-curries are made with the tempering of halthy mustard seeds, asafoetida, Turmeric powder and other customized spices depending on the variety of the dish. It is called Mohari in Maharashtra and Sarso in northen parts of India.
Organic mustard seeds is a rich source of Omega 3- fatty acids, copper, calcium, vitamins etc. It helps overcome the bad appetite.
Natural healthy organic whole mustards are found in all Indian dishes used in tempering. Its aroma makes the dish tempting. But a tiny pinch of crushed mustard seeds can be used in salad dressings instead of mustard sauce. It is always better to use freshly crushed mustard seed to add that extra heat and a unique flavor to your salad dressings.