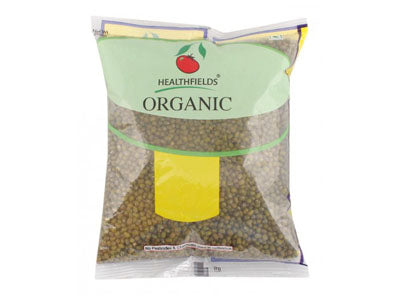 Organic Moong Whole (Health Fields)
Currently this Product is Out Of Stock.
Whole Green Grams are also called as Mung \ moong beans. It is one of the most common gram variety in South Asia. Best quality whole unpeeled green grams take very little time to cook. It is also majorly used in sprouted form in various types of salads.
Organic Whole Green Gram is extremely helpful to control high blood pressure and weight. Consumption of organic green gram definitely helps improve your skin quality. It is considered one of the Indian Superfood. It also helps in reducing PMS symptoms.
Whole green gram is lightest ingredient to digest, so whenever you want to go light on your dinner or lunch, cook sprouted moong with soaked rice, adding to the organic ghee and jeera tempering with salt to taste and Organic coriander powder if you like. Whichever option you try, green grams will always add a healthy twist to the food.