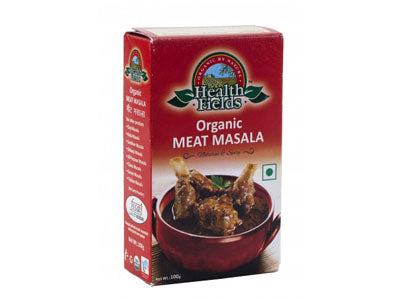 Organic Meat Masala (Health Fields)
Currently this Product is Out Of Stock.
If you are a real foodie and love eating meat, you would definitely try this authentic, special, organic meat masala, which you can use for chicken as well as other meaty preparations.
Fresh meat is full of protein and vitamins which are highly required for the people who workout regularly. Adding this healthy organic meat masala will definitely make the preparation healthy and tasty, both at the same time.
If you want to avoid oily and spicy meat dishes, this special meat masala made with 100% certified Organic spices will add flavor and health to your preparations.