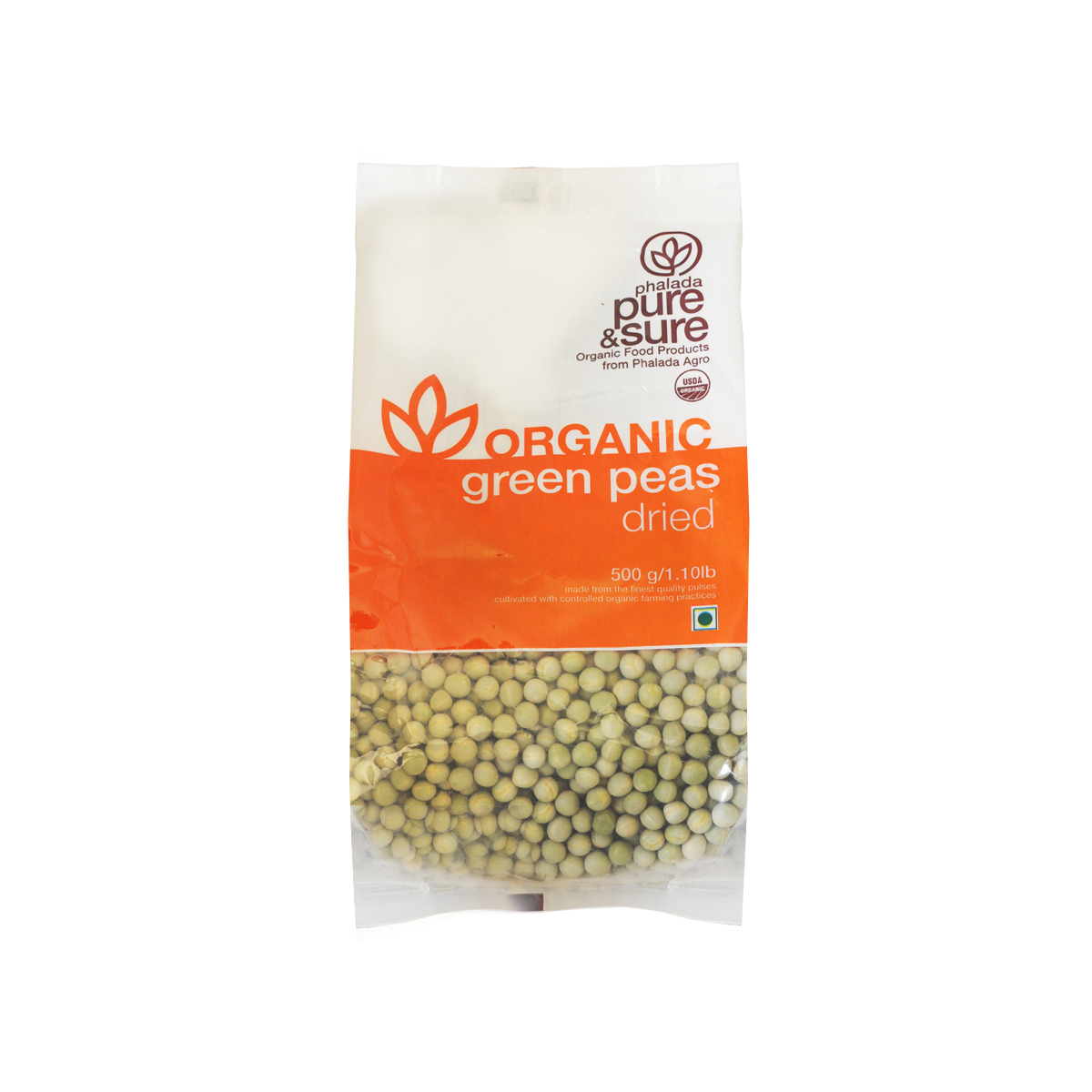 Organic Green Peas Dried (Pure&Sure)
Currently this Product is Out Of Stock.
Green Peas are small, round seeds found in pods of plant Pisum sativum. This is the same plant which was used by famous scientist Gregor Mendel for experimentation of genetics. They are now cultivated in many countries like Trinidad, Russia, the UK, Sweden, and Taiwan. They have a characteristic sweet crunchy taste.
Green Peas are very healthy for us. Dried Green Peas are a good source of Vitamin A, Beta Carotene, the same Vitamin which imparts color to carrots. It contains absolutely no fat. They are a good source of fiber which helps in good digestion of food. Organic Dried Green Peas help in weight loss as they have very fewer calories and it keeps your appetite in check. It helps in preventing high blood pressure and hence reducing the risk of heart diseases. It is a good source of antioxidants as well which aid in anti-aging and keeping our immune system healthy. It also is beneficial to reduce cancer risks.
Dried Green Peas are commonly used in soup or eaten simply without any additional flavoring. In Japan, China and other South Asian countries, Peas are fried, salted and eaten as snacks. One can add Piri Piri masala, Italian oregano or chili flakes to the dried green peas or just add them to a healthy salad or mix with some Indian vegetables for a crunchy meal.