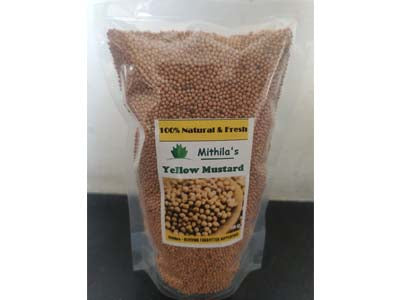 Yellow Mustard (Mithila Makhana)
Currently this Product is Out Of Stock.
Yellow Mustard seeds are hard round seeds, usually around 1.0 to 1.5 mm in diameter, with a color ranging from yellow to light brown. Natural Yellow Mustard can be used whole for pickling or toasted for use in dishes. It helps lowers high blood pressure, speeds up your metabolism, stimulates, and aids digestion. Also helps in reduces the hardness of asthma.