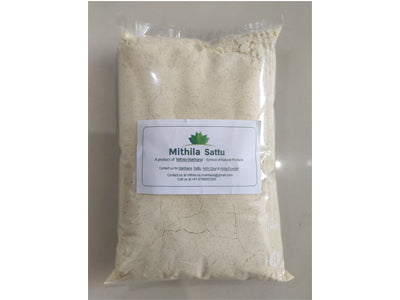 Chana Sattu (Mithila Makhana)
Currently this Product is Out Of Stock.
Natural Chana Sattu can be served in a variety of ways including refreshing drink and porridge! It is instant energy drinks and also a magical drink for old age. It is great for digestion, beauty benefits. Sattu is prepared by roasting and grounding black chana. In savory dishes, Sattu may be flavored with green chili, lemon juice, and salt.