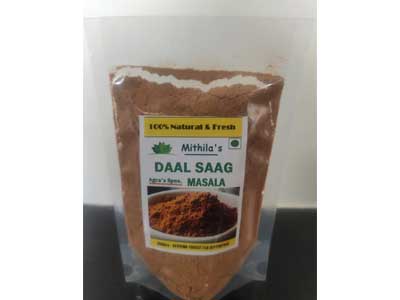 Daal Saag Masala (Mithila Makhana)
Currently this Product is Out Of Stock.
Daal Saag Masala is a mixed spice which is used to cook Lentils with leafy green vegetables (like spinach, fenugreek leaves, mustard greens, dill, etc). Add this masala to the lentils and saag to make it even tastier. Daal Saag is a very healthy cuisine that has the benefits of both leafy greens and lentils in it.