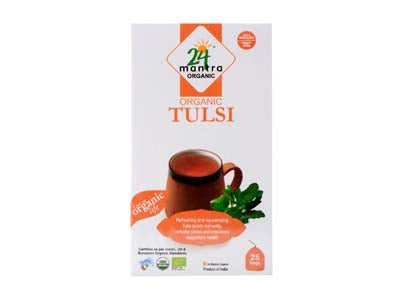 Organic Tulsi Bags (24 Mantra)
Currently this Product is Out Of Stock.
Tulsi tea by 24 Mantra is the only solution to ease inflammation. It helps recover from joint pain. This one cup of Organic Tulsi Tea it is easy to tackle stress, anxiety, and inflammation. In Indian culture, Tulsi is considered a must-have in every household. It is the natural immunity booster as mentioned in Ayurveda. As an adaptogen with anti-inflammatory and antioxidant properties, holy basil provides many health benefits.