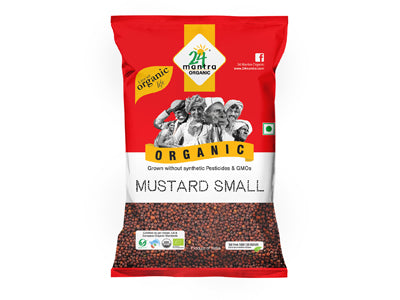 Organic Small Mustard (24 Mantra)
Currently this Product is Out Of Stock.
Small mustard seeds are tiny little strong flavored seeds most generally used in Indian cooking. Organic mustard seeds are very rich in iron, protein, calcium, manganese, omega 3 fatty acids, zinc, and dietary fiber, you can include them in your diet. It improves metabolism, lowering blood sugar levels, and helps to reduce constipation.