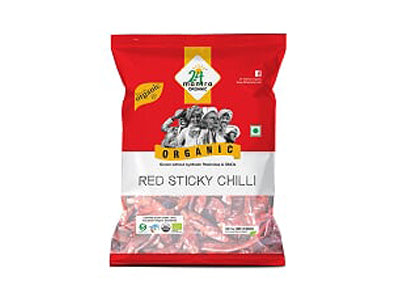 Organic Red Stick Chilly (24 Mantra)
Currently this Product is Out Of Stock.
Red sticky chiili is a dried whole red chilli, Organic sticky chilli are used in a variety of dishes and ways. It usually favorites in non-veg dishes to attach spiciness to the dishes along with a mouth-watering taste. It is an excellent source of molybdenum and manganese. Widely used in pickles for a hot and spicy taste.