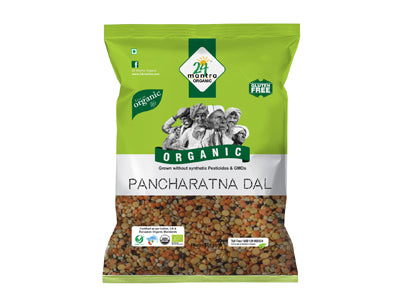 Organic Panchratna Dal (24 Mantra)
Currently this Product is Out Of Stock.
Organic Pancharatna dal is a mixture of different types of dals i.e organic moong split, organic black urad split, organic chana dal, organic masoor dal, and organic tur dal. It is high in fiber, protein, and amino acids. It may help you lose weight. It is used to prepare Khichdi, mix dal dosa, etc.