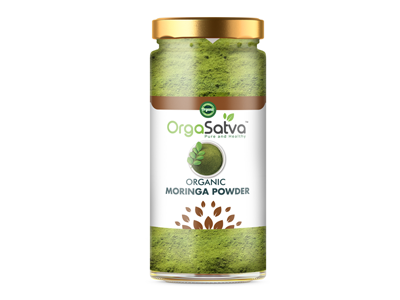 Organic Moringa Powder (Orgasatva)
Currently this Product is Out Of Stock.
Organic Moringa Powder is made from naturally-dried moringa leaves. Moringa powder is rich in nutrients. Rich source of iron, calcium, fiber, protein, potassium, magnesium, vitamin A, and vitamin C. It has a delicious spinachy green flavor, perfect for boosting curries, stews, soups, salads, green smoothies, and more. It boosts the overall energy level and an excellent source of amino acids.