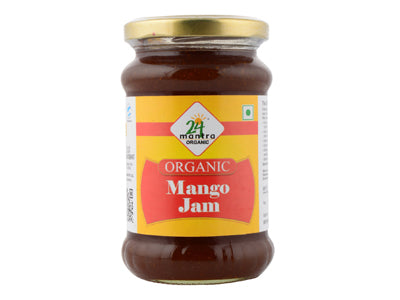 Organic Mango Jam (24 Mantra)
Currently this Product is Out Of Stock.
Organic Mango Jam contains a fine mango puree. It has a semi-jellied texture and easy to spread over toast or roti. It is the fruit preserve of organically grown mangoes. The nutrients of mango are retained in the jam. It helps in digestion, boosts immunity, promotes eye health, Aids weight loss.