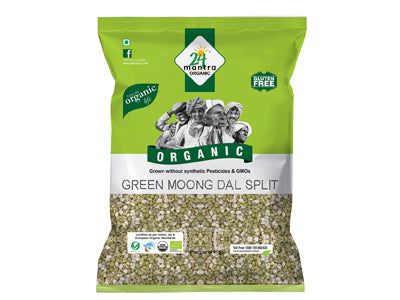 Organic Green Split Moong Dal (24 Mantra)
Currently this Product is Out Of Stock.
Green split moong dal or green gram is commonly used in Indian cuisines. Organic Green Split Moong Dal is split in half and has the shell. You can prepare delicious chilke wali moong dal curry and goes well with steamed rice. It is packed with healthy nutrients-rich in minerals & vitamins. It promotes weight loss and lowers bad LDL cholesterol.