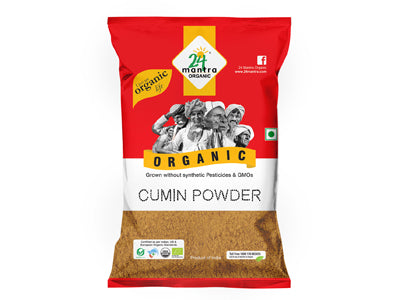 Organic Cumin Powder (24 Mantra)
Currently this Product is Out Of Stock.
Organic Cumin Powder is made of organic cumin seeds. It has a unique flavor and strong aroma. It is an important spice in several curries, soups, and stews. It adds a warm and earthy feeling to the curries. Cumin promotes digestion, provides iron, and may improve blood sugar control.